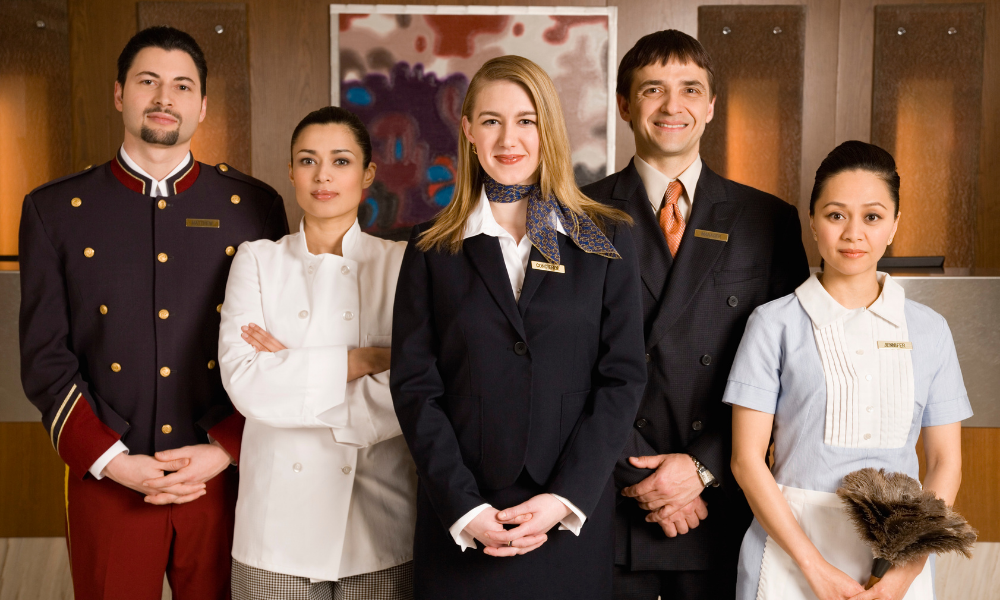 WELCOME TO BENSON COLLEGE OF HOTEL MANAGEMENT AND CULINARY ARTS
Our College is a unit of Benson & Benson Hospitality Services. We provides a unique learning environment for both students and professionals who wish to learn and upgrade their skills and qualifications. We aims to train students in their profession and also to develop their personalities to their extreme potential.
The Chairman Mr. Sunny Mathew, involved in Hospitality Business for about three decades and successfully managing various Hospitality and other allied activities. He had Established The Benson College of Hotel Management and Culinary Arts in a professional manner (as per global standards and in line with Industry requirement). In this human world education is the apprenticeship of life so we determine our self to prepare young apprentices in a more professional environment, so that potential students are able to shine in hospitality world by their skill-set and disciplined attitude to meet the upcoming competitive world.
Discover Benson College's Commitment to Excellence"
Developing great hoteliers for tomorrow, today.
To be the greatest hospitality educator specialized in Culinary arts.
International students play a huge part at Benson College – our student population hails from 5 countries. Choose Benson and you'll put yourself ahead of the competition when the time comes to begin your career.
Gojan School of Business and Technology is a prestigious institution committed to fostering leading research in various fields. 
We strive to equip our students with the necessary skills, knowledge, and experiences to excel in their chosen fields.
Our campus is nestled in an ideal setting that combines the best of both worlds - a serene environment for focused learning and convenient access to key amenities.
We have invested in modern infrastructure to support a wide range of academic disciplines.
Strong Academic Community
we take immense pride in fostering a strong community that extends beyond the boundaries of the classroom.
we are committed to providing our students with a global outlook that prepares them to thrive in an interconnected and diverse world.
It is my great pleasure to welcome you to Benson College of Hotel Management and Culinary Arts, a distinguished institution dedicated to shaping the future leaders of the hospitality industry. As the Chairman of the college, I am honored to be a part of an institution that embraces excellence, innovation, and the pursuit of knowledge.
Interesting Facts About Benson
Get the most out of life as a student in Benson College. Find out more about accommodation, gaining work experience, societies to join, travel and providing your feedback.
Every year there are hundreds of enrollments on courses offered by the Benson College of Hotel Management and Culinary Arts.
More than 2000 students have graduated from Benson College and are leading a happy and successful lives as professionals and entrepreneurs
1990 by Sunny Mathew, an industrial pioneer, entrepreneur and philanthropist
Regionally Accredited, Middle States Association of Colleges and Schools
5,034 undergraduates (55% men, 45% women) 2,057 graduate students (54% men, 46% women)
College of Arts, College of Business & Economics, College of Engineering & College of Education
25 NCAA Division I intercollegiate sports for men and women, 40 intramural and club sports
Learn more about the endowment